Today marks the start of the Open Beta period for Dragomon Hunter, the anime-style MMORPG by Aeria Games that puts players and their fearsome head to head with fearsome and fantastical creatures. Head over to the official Dragomon Hunter website now and start taming the ferocious yet majestic beasts!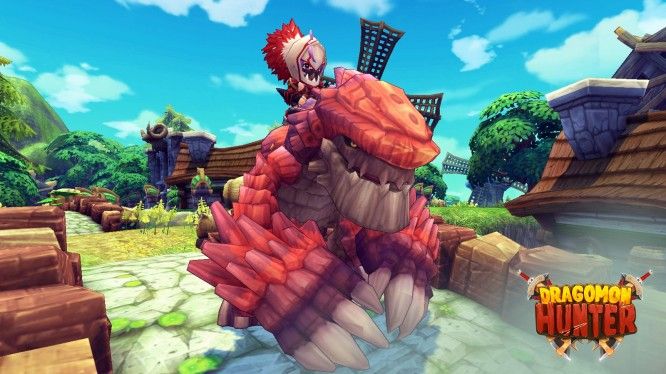 During the Open Beta, players can pick up one of Dragomon Hunter's unique Founder's Packs, which contain exclusive Dragomon, costumes, and items to jump-start their adventures. The packs are available for purchase at founder.dragomonhunter.com. They include the Starter Pack, the Into The Wild Collection, the Royal Apparel Set, the Dynamic Duo Pack, and the Ultimate Hunter's Pack for the bravest adventurers among you.
Tom Nichols, Senior Vice President of Publishing at Aeria Games, had this to say about the Open Beta launch: "After our successful Closed Beta period, we couldn't be more excited to kick off Open Beta and welcome all players to Dragomon Hunter. Gamers of all sorts will love the unique monster-hunting action and can now immediately start their quests to tame all the Dragomon."
To celebrate the launch, Aeria Games has released a brand-new trailer, which can be seen below, showing three brave Hunters taming a fierce Rock Gigant and taking on a Cobalt Wyvern. In Dragomon Hunter players will be able to defeat and collect over 100 exciting monsters to ride as mounts.
Source: Press Release
Related:
Aeria Games
,
Anime
,
Dragomon Hunter
,
Launch
,
MMORPG
,
News
,
Open Beta