Turn-Based 3D SRPG Browser Game Dragon Awaken launches this week. Created by Proficient City, part of Game Hollywood, Dragon Awaken allows players complete flexibility when it comes to class. Players are able to switch classes at the drop of a hat. The game also features PvP between two warring factions: Amity and Supremacy.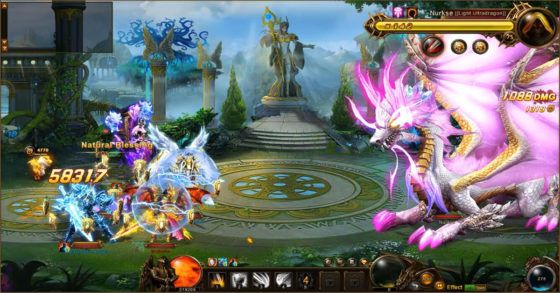 Most importantly, however, Dragon Awaken features dragons. The world is under threat from a legendary dragon and it is your job to collect friendly dragons and train them before you face this great danger.
This is where the new event comes in. Until March 31st players are being invited to submit names for the dragons on the official Facebook fan page. Players who submit a name will all be given a gift code for in game items. While the names that are voted the best will be given a special in game pack worth $100 and an exclusive title.
Interested in learning more about the game? Check out the very first trailer:
Our Thoughts
A player competition is a great way to get people following your social media account, especially when that competition offers a little bit of fame and a sweet prize worth quite a bit of money. I'm going to guess that there are going to be a lot of submissions for Toothless from How to Train Your Dragon and Daenerys Targaryen from Game of Thrones because no one ever remember the names of the dragons. It's a shame the dragons from Reign of Fire didn't have a name.
Your Thoughts
If you were naming a dragon what would you name it? Would you go for something fearsome or something cute like Fluffy? Finally, what do you think of the event? Are you going to take a shot at the top prize? If you are, what name are you going to use? Let us know in the comments!