Dragon Nest Europe launches a major PvP update before the big level cap update next month. In celebration of everyone's favorite spooky holiday, Halloween comes to the world of Althea. Several events have been planned for Halloween. A double deluxe item box is available in the cash shop, giving players two rare items instead of one, and all the streets are lit with looming pumpkin lanterns to set the mood.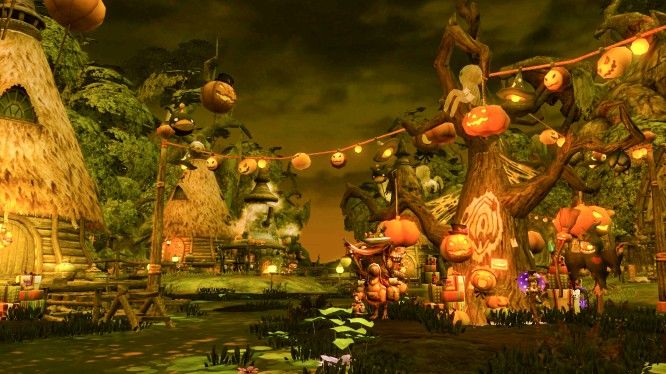 From 8th October until 19th October, players can enter the Dragon Nest World Championship server and test their skills in a balanced environment. Every player who has at least one level 60 character on his account will be able to create a special "DWC" character and register with a team of 4 players in total. The competition to determine who Europe's best Dragon Nest players are will open on 20th October and will take place within special ladder mode matches in which players have to collect points. At the end of the tournament period, the teams with the highest ratings can claim their prize.
There is no conformation at this point if this update only applies to the European version of Dragon Nest. We have reached out to Nexon, the international, publisher for Dragons Nest to see if the updates will be applied in both regions. We will be sure to update as new information is presented. Please visit the Dragon Nest Europe official site for complete details.
Related:
Dragon Nest
,
Event (In Game)
,
MMORPG
,
Nexon