Who needs knives, bows, or even cannons when you can have fists? This is exactly what Dragon Nest's newest class will bring with her to fight when she enters the game following this week's update. Meet Machina; a girl with a large mechanical arm who is feisty as can be. Utilize the power of steam to land quick and deadly blows, while still looking adorable in the process!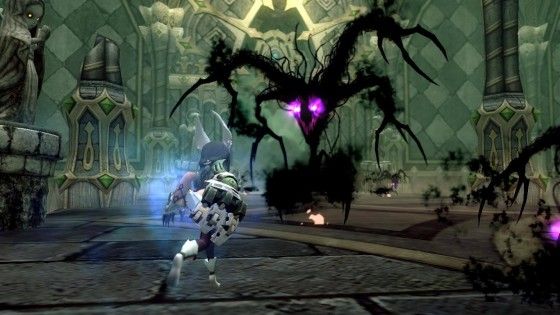 Machina, who is a member of the Dromaji race, arrives in Ironwood Village after the airship she's riding suddenly crashes. Her friends are missing, but the most shocking part is that her arm now contains a strange power. Her destiny is entangled with the heroes and villains of Altera as she attempts to find her missing friends.
Machina is armed, literally, with a mechanical arm called the Knuckle. She also possesses a Claw, and practices the art of Steampunch to deliver brutal melee attacks. She attacks enemies with her Knuckle to generate "Steam", which she in turn can use to pull off fast-paced combo attacks.
During her specialization quest at level 15, Machina becomes a Patrona, who focuses on the destructive power of her arm to wreak havoc on her enemies. At level 45, you can either choose to the defensive route as Defensio or go on the offense as a Ruina. You can see the Machina in action in the video below.
Our Thoughts
We're sensing a pattern here, with the introduction of fist-focused classes in games like TERA and now Dragon Nest. Perhaps weapons are overrated?
Source: Dragon Nest Official Website
Related:
Class
,
Dragon Nest
,
MMORPG
,
News
,
Nexon