Announced during this year's PlayStation Experience, the Dreadnought PS4 closed beta is set to start in 2017, bringing the class-based multiplayer spaceship combat game exclusively to the PlayStation 4 console.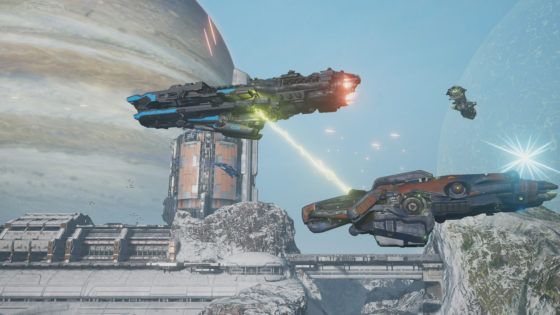 Dreadnought is coming to the console by way of developer Yager and Iron Galaxy Studios, who are working closely with the game's original development team. Dreadnought touts 50 different playable vessels categorized in five different classes, each able to wield multiple combinations of weapons and modules.
"Dreadnought is all about mastering your ship and coordinating with your teammates to reap the glory and rewards of victory," said Christian Svensson, chief operating officer of developer Six Foot. "We're incredibly excited for the PlayStation community to experience that fun for themselves soon."
No specific start date for the Dreanought PS4 closed beta has been set beyond 2017, but those interested in signing up can do so here. The game is currently in a closed beta on PC and will launch free-to-play on both platforms. A trailer for the console edition of Dreadnought can be seen below.
Our Thoughts
Considering our thoughts on the last update for the game and the subsequent adjustment made in November, this might be the right time for players to take a look at what Dreadnought has to offer. It's definitely a unique take on team-based vehicle combat and we hope that players find a lot to enjoy.
Your Thoughts
Will you be trying out Dreadnought on PS4? Are you currently in the closed beta for PC? What do you think about the game in its current state? Share with us below in the comments.
Source: press release
Articles Related to Dreadnought
I Crash Internet Spaceship: Hands-On with Dreadnought
PAX Prime: Dreadnought Hands-On
Latest Dreadnought Production Update Discusses Recent Changes
Related:
Closed Beta
,
Dreadnought
,
News
,
Playstation 4