A new community initiative has been announced by the developers of the internet spaceship battler Dreadnought. A series of Dreadnought Q&A videos are in the works, and the team is asking for players to offer up questions.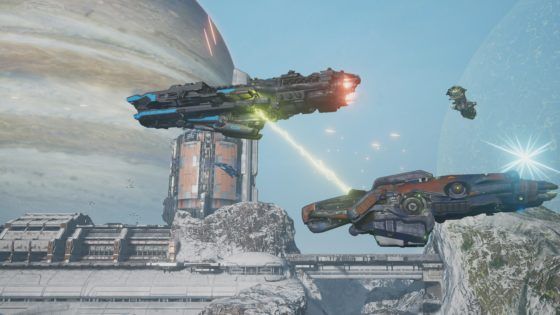 The first in the series of videos will feature the game's lead narrative designer, and so the first round of questions that are asked should be lore-based. Interested players simply need to post their questions to the appropriate thread. Questions can be related to the lore, but direct queries about the lore itself or questions that are deemed rude will not be answered.
Additional Q&A videos will feature different developers of Dreadnought, and approximately ten questions are being collected from the pool for each video. Those who want to offer up their lore questions can do so until March 31st.
Our Thoughts
While the lore of Dreadnought doesn't seem to be a particularly hot topic of conversation, we do like the idea of taking community questions and forming a series of videos for them. We'll be curious to see how these videos work out and whether the community of Dreadnought will engage.
Your Thoughts
Are you going to be putting in questions for these Dreadnought Q&A videos? What sort of questions would you hope to have answered? Let us know below in the comments.
Source: official forums
Articles Related to Dreadnought
I Crash Internet Spaceships: Hands-On with Dreadnought
How Dreadnought Took a Wrong Turn with Update 1.3.1
Dreadnought PS4 Closed Beta Begins 2017
Related:
Dreadnought
,
MMO
,
News
,
Q&A
,
Video