Dream of Mirror Online (DOMO), the newly resurrected anime themed social MMORPG from Suba Games, is launching on Steam on August 14th!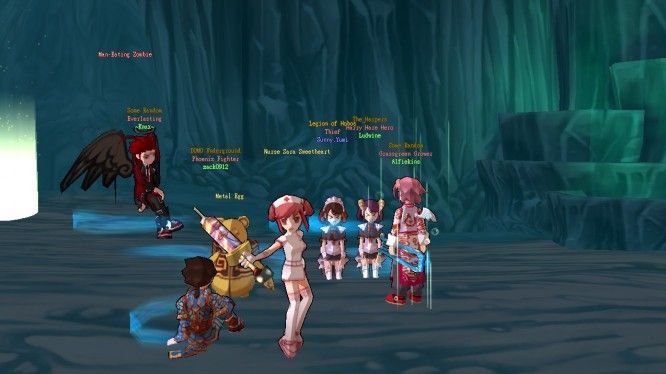 Having been in Open Beta for several months now, bringing Dream of Mirror Online to the Steam platform is a big step forward for this colorful little MMO-that-could, and you will be able to download DOMO through your Steam clients as of 3pm EST on August 14th.
Based off of Chinese mythology, Dream of Mirror Online has a distinctive art style and plenty of features to appeal to its very dedicated fan base. The game has four unique races, 14 playable classes with a sub system for combat which allows for mixing and matching of the 14 different classes. There's also flight, a decent marriage system, a pet system which allows you to raise and care for your critters, a vast crafting system, and great character customization.
You can check out Dream of Mirror Online on their official website now, and make sure to bookmark the game's Steam page for its launch this Friday!
Giveaway

To celebrate Dream of Mirror Online's official Steam launch, Suba Games are giving away Limited Vanity Sheep Pets and we have a bunch of them here on MMOGames! This adorable little fella features the Steam logo on his side and follows you around in your adventures in DOMO. Get yours while we've got them!
Related:
Dream of Mirror Online
,
F2P
,
Giveaway
,
Launch
,
MMORPG
,
News
,
Steam