Looks like things during the Dual Universe pre-alpha test were something of a success, apparently. A new trailer from developer Novaquark once more showcases the sci-fi sandbox MMO's voxel engine as the game wrapped up its first public testing phase.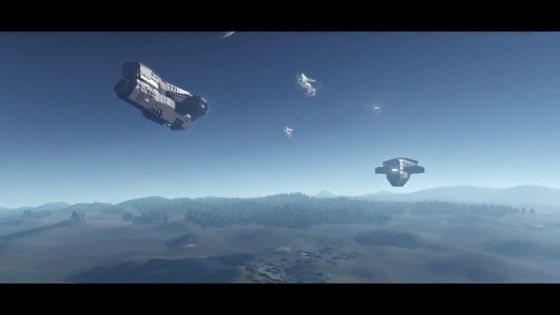 September 30th saw Dual Universe open itself up to Gold-level backers and up for a total of 2,500 people testing the game at once. "Our proprietary Continuous Single-Shard Cluster and voxel engine technologies are now benchmarked for the first time with real players and not just bots," said Novaquark CEO J.C. Baillie in a statement. "This public Pre-Alpha milestone is very important to us and our community."
Information on when the next test will be and its scope were not provided in the announcement, though Baillie did mention his excitement at seeing what players will create in-game "in the next weeks". Until further details are revealed, a trailer built entirely in the game's pre-alpha engine can be seen below.
Our Thoughts
While the presser paints an expected sunny picture of the first pre-alpha test, reactions to the announcement of the test's close on Twitter offers a little bit of a different story, though connection issues and the like are certainly to be expected in a first test. Here's hoping that further testing will run smoother and longer.
Source: press release
Articles Related to Dual Universe
Dual Universe Shows Promise to be the First True Sandbox MMO
Dual Universe Secures $3.7M from Private Investors
Additional Dual Universe Crowdfunding Site Opens
Related:
Dual Universe
,
News
,
Sandbox MMO
,
Trailer