The latest newsletter from Novaquark Games has provided the launch date for the Dual Universe Kickstarter campaign.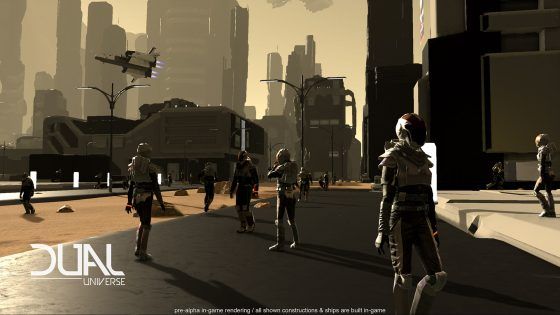 The crowdfunding campaign is coming as a result of the game's scope requiring additional funds despite Novaquark securing outside individual funding. "The more backing we will have, the stronger we will be," states the newsletter, "and the more independent we can remain: either by having the game entirely funded by the community, or simply by making us stronger in negotiations with third parties."
Dual Universe will officially launch its Kickstarter on September 7th, with the amount asked for funding not specified in the newsletter. In the meantime, J.C. Baillie will be at PAX West showing off a pre-alpha build of the title.
Our Thoughts
We've been intrigued by what we've seen from Novaquark so far, and we'd love to see Dual Universe come to reality. If the funding goal is reasonable and the support of the game's community is strong enough, we could see another intriguing sandbox MMO in the works. With reportedly over 22k newsletter subscribers announced by the team, it's possible Dual Universe could achieve its goals.
Your Thoughts
Will you be offering your support to the Dual Universe Kickstarter campaign? Do you need to see something more from Novaquark before you decide to buy in? Or will you be waiting on the game's release? Tell us your thoughts in the comments.
Source: Newsletter
Articles Related to Dual Universe
Dual Universe Voxel Construction Showcased in Video
Dual Universe Interview Posted, Community Portal Opens
Novaquark President Describes Dual Universe Single-Shard and its Benefits
Related:
Crowdfunding
,
Dual Universe
,
Kickstarter
,
News