What would you do with a fresh $3.7M? If you're the developers at Novaquark, your answer is likely going to be "Make Dual Universe better". The announcement of new Dual Universe investors comes as the space sandbox MMO is looking to kick off its alpha test.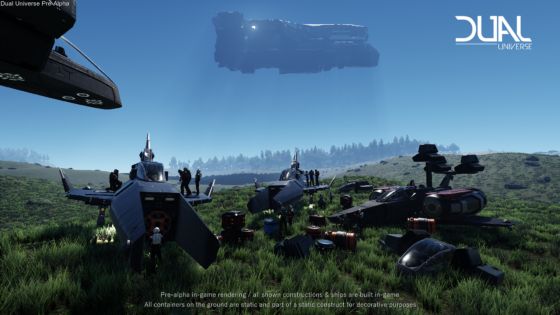 The unnamed private investors have helped to bring a grand total of $7.4M raised through investment and crowdfunding to see the sandbox game come to life. Novaquark CEO JC Baillie has remarked that the new investment will help bring Dual Universe "to its full potential" according to a statement in the press release.
At this time, the developers are eyeing an alpha build release for sometime in the end of Q4 2017, though details on the scope of the alpha or whether it will be open or closed were not provided in the announcement. Instead, Baillie reiterated the company's commitment to make Dual Universe the best interstellar sandbox possible. "Our ambition is to become the number one platform for user-generated entertainment, all happening in the same universe, to create an ecosystemic amplification mechanism similar to that of social networks," said Baillie.
Our Thoughts
Big dreams for Dual Universe, and a big chunk of change to try and make them happen. Of course, the proof will ultimately be in the pudding, so we'll wait and see what potential truly lies in Dual Universe once it launches its alpha test.
Source: press release
Articles Related to Dual Universe
Additional Dual Universe Crowdfunding Site Opens
Dual Universe Dev Diary Outlines Character Customization and Progression
Dual Universe God Mode Video Shows Off Game Tech
Related:
Crowdfunding
,
Dual Universe
,
News
,
Sandbox MMO