So apparently there was a Dual Universe AMA last week from within the game. Maybe you missed it. Maybe you were busy. Or (perhaps more accurately) you aren't in-game to have taken part. Regardless of what happened, the folks at Novaquark have offered up a transcript of fan questions and JC Baillie's answers.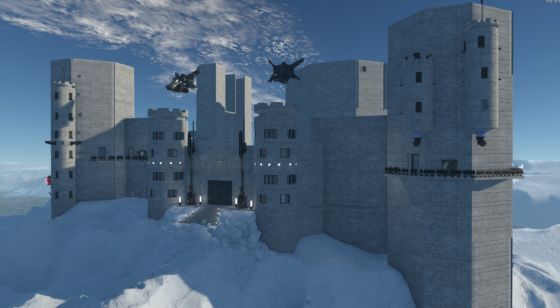 The AMA touched on an expected variety of topics, including questions about planned PvP, updates to certain game features and voxels, and an overall timeline of where development appears to be headed and when the next phases of release will come. Here's a brief rundown of some bullet points:
Expect a development roadmap for sometime this coming Summer.
Dual Universe will be heading out of pre-alpha when basic gameplay features are added that remove the need for player inventories to be stuffed full of materials and players will get to harvest things themselves.
Speaking of the alpha build, Baillie states it won't be just a minimum viable product, but will offer "a set of features that does not betray the spirit of the game, and of course is fun enough".
The next few updates will focus on Markets, Scanning, and server scalability and stability.
PvP is expected to arrive during the Alpha phase of testing, though not during Alpha 1. More details on PvP beyond that aren't quite ready to be talked about yet, though it was explained that Bounties and Contracts will offer in-game mechanics beyond a simple record of a player's activity.
Armor in-game will be modular, not set-based, in order to let players customize and fine-tune their build.
The second round of crowdfunding for Dual Universe is still aimed at Q1 of this year, though Baillie does state that the game's fund levels will be OK in the meantime.
There are a lot more questions and answers to be had surrounding Dual Universe, so be sure to take a moment and check the website for the complete rundown.
Our Thoughts
Pretty informative AMA overall. Mr. Baillie was reasonably forthcoming with the answers he gave and appears ready to move things forward to the next phase. We're looking forward to further big updates out of this voxelbox soon, as ever.
Source: official site
Articles Related to Dual Universe
Dual Universe Shows Promise to be the First True Sandbox MMO
Dual Universe Celebrates its Pre-Alpha with a New Trailer
Related:
AMA
,
Dual Universe
,
News
,
Q&A
,
Sandbox MMO