A new video from Novaquark has been posted showcasing Dual Universe voxel construction and how it allows players to create their own custom spacecraft.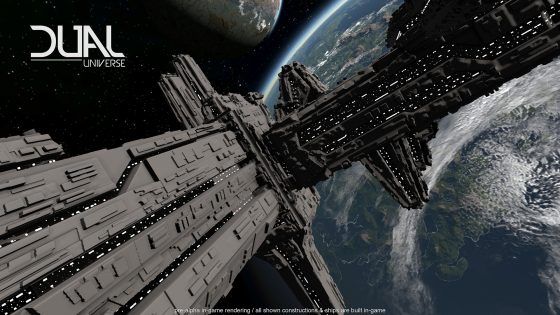 The video is hosted by J.C. Baillie and goes over the basics of constructing a spacecraft using the voxel building tools in Dual Universe, as well as the role Elements play. Each build starts with a Core which allows you to construct things from raw elements or polymers. The video shows off other Elements such as fuel tanks, engines, cockpits and Adjusters that let the ship bank and turn.
The voxel tech showcased in the video is the same used to create multiple constructs in Dual Universe, from ships to cities to orbital stations. Further demonstrations of building in Dual Universe will be detailed during PAX West, and the video on ship construction can be seen below.
Our Thoughts
Building something from thin air that lets you fly from planet to space and back is definitely going to be the biggest draw of this game. We're extremely impressed by the showcase presented by Dual Universe, and we can't wait to see what other constructs will be possible in this game, as well as what players will come up with once they're able to play.
Your Thoughts
What do you think about the voxel building in Dual Universe? What sort of things will you look to build first? Tell us in the comments blow.
Source: Press release
Articles Related to Dual Universe
Dual Universe Interview Posted, Community Portal Opens
Novaquark President Describes Dual Universe Single-Shard and its Benefits
Dual Universe: The MMORPG for Builders
Related:
Dual Universe
,
News
,
Video
,
Voxel