A post on the official Dungeons & Dragons Online forums outlines all of the changes and patch notes for Dungeons & Dragons Online Update 30, which is currently playable on Lammania, the public test server for DDO. Update 30 was released on Lammania on February 19. A video preview of Update 30 was also published on Youtube on the same day.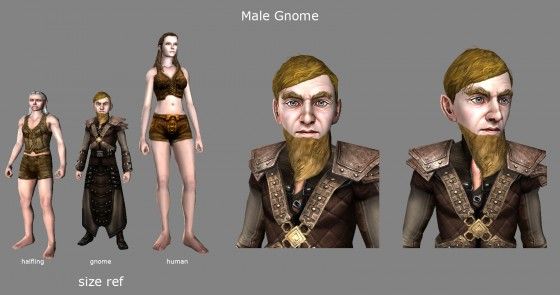 Dungeons & Dragons Update 30 sees the introduction of the Gnome race to the game, a race which excels at spellcasting and creativity, and the patch notes on the DDO forums explain the changes that the update brings. Gnomes are a smallish people, and Gnomish characters receive a +2 bonus to starting Intelligence, and a -2 penalty to Strength. Deep Gnomes have also been introduced to the game and are purchaseable through the DDO Store on the test server. Deep Gnomes are masters of illusion who can begin play at Level 15 due to their status as Iconic Hero characters. Both the regular Gnome and the Deep Gnome will be free to VIPs, and purchaseable by players with standard accounts. In addition, the racial enhancement trees for Gnomes and Deep Gnomes have been outlined, as have other changes to character abilities, dungeons, spells, and UI improvements.
A video preview of Dungeons & Dragons Update 30 was also released. In the video, DDO Community Manager Cordovan speaks to a handful of developers about the changes and features that come with the update, and also shows off the Gnomes and the Gnomish character creator.
Our Thoughts:
Dungeons & Dragons Online is a great game and it's wonderful to see that the developers and community are still very passionate about it. The game has an immense amount of potential and it has come a long way since its rocky launch. Update 30 looks like yet another batch of Goodstuff for the game!
Source: Official Dungeons & Dragons Online Forums
Related:
Dungeons & Dragons Online
,
News
,
Update