n-Space and Digital extremes have teamed up to develop a new Dungeons and Dragons game for the PC. Sword Coast Legends returns to the roots of the table top game and allows parties of up to four human players to cooperate in adventures managed in real-time by human Dungeon Masters. No scripting will be required to utilize. Sword Coast Legends will also include campaign mode tools allowing Dungeon Masters to create larger customized scenarios.
The developers have stated that Sword Coast Legends puts an emphasis on a storytelling relationship between the Dungeon Master and the players. The goal of the game is to recreate that dynamic that made table top Dungeons and Dragons so enjoyable. Dungeon Masters will be able to control the game on the fly such as manually control monsters, set traps and reward players.
For more information on Dungeons and Dragons Sword Coast Legends, please visit the official website.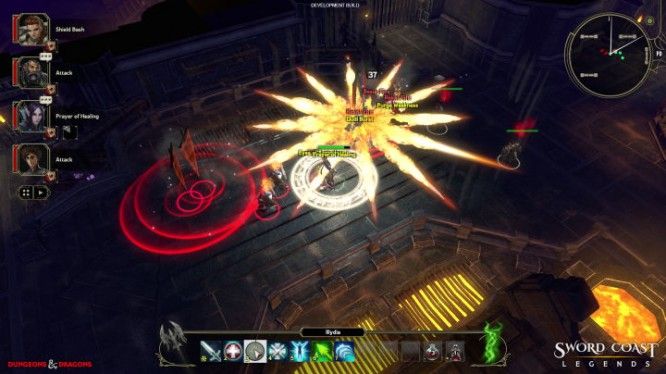 Dan Tudge, President of n-Space to IGN.
"Dungeon Master Mode is going to allow players to quickly jump in and play as a real-time DM in a way that has never really been fully realized in a video game," said. "DMs are able to adjust encounters, place, promote, manage and even control monsters, set traps, reward and punish party members – all in real time."
Related:
Dungeons & Dragons
,
MMORPG
,
News