CCP games has announced that they will be shutting down the servers and support for their Playstation 3 exclusive shooter Dust 514. Per an official post on their forums from CCP Frame, Dust 514 is shutting down on May 30, 2016. The sci-fi shooting game, set in the persistent EVE Online universe, has simply never managed to attract a large, consistent player base.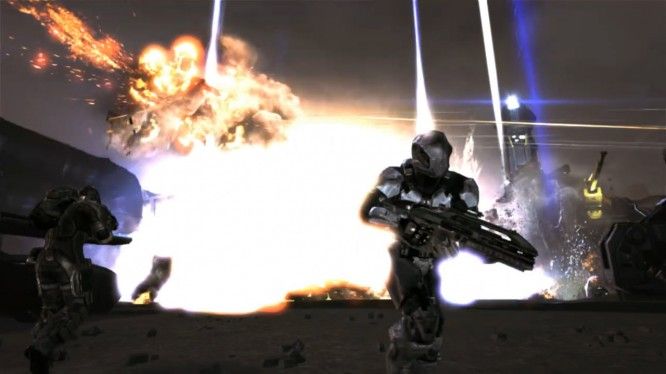 CCP Games broke exciting new ground when the announced that they were creating a cross platform, cross genre implementation of two titles, meshing the popular computer MMORPG EVE Online with Dust 514. However, the game's mediocre sales record, coupled with the fact that CCP are currently developing a PC-based shooter powered by the Unreal 4 Engine, proved to be the nails in the coffin lid for the game. Due to the impending shutdown, update 1.3 will not be released, and that all PSN packs and purchases have been removed from the marketplace; however, players with a current Aurum balance on their account will be able to continue to make purchases from the marketplace, if they choose.
In the forum announcement, CCP Frame stated that "We are very proud of what we've learned and accomplished with DUST 514 on PlayStation 3 over the past three years and it is an honor to be a part of such a dedicated community." CCP Frame also explains that Dust 514's players will not be left empty-handed; "Since this new game will be different from DUST 514 (although keeping many of its great parts), we will provide tiered recognition rewards to our loyal DUST customers, details to be announced."
Our Thoughts:
We could not help but question the wisdom of releasing a shooter based in the EVE universe on a console system already well populated with shooters; after all, all of the diehard EVE universe fans obviously played PC games. It is telling that the upcoming title will also be for PC. CCP has never been afraid to take chances, which is commendable; it's still always sad to see a game go dark.
Source: Dust 514 Forums
Related:
CCP Games
,
Dust 514
,
News
,
Shut Down