EA has officially announced the title of Star Wars: The Old Republic's latest expansion: "Knights of the Fallen."
EA Announces "Knights of the Fallen"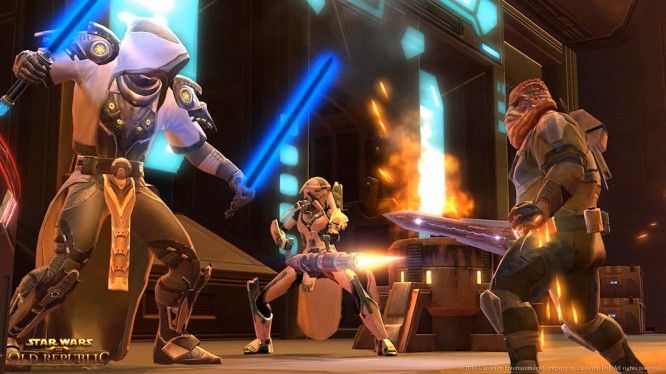 In a press release this morning, EA announced the games line-up for their E3 2015 panel. Among other titles (FIFA 2016, Madden NFL 16, NBA Live 16, Need for Speed, and Star Wars Battlefront), EA announced Star Wars: The Old Republic's latest Expansion, calling it "Knights of the Fallen."
From the EA E3 2015 Press Release:
Star Wars: The Old Republic – The largest story-driven expansion to date, Knights of the Fallen Empire, marks a renewed focus on cinematic storytelling in Star Wars: The Old Republic. The expansion will deliver on the hallmarks of what makes a great BioWare game: new worlds to explore, new companions to recruit, and a dynamic story that players will be able to shape based on the choices they make.
No images or videos have been released yet, but EA promises to have assets available following their official Live Stream.
The EA presentation will start at 1PM PDT on June 15. Below is a link to the official Live Stream, so check back here during the event to see live coverage.
Watch live video from EA on www.twitch.tv
Source: EA
For more on MMOGames' E3 2015 coverage, visit the official E3 page here. We will be updating it throughout the event, so check back often for all the latest news, interviews, giveaways, and exclusives!
Related:
E3
,
E3 2015
,
EA
,
Expansion
,
MMO
,
MMORPG
,
News
,
Star Wars The Old Republic
,
Update