Pokémon Go is one of the most hyped mobile games in quite some time and it has been revealed that it will be launching some time in July.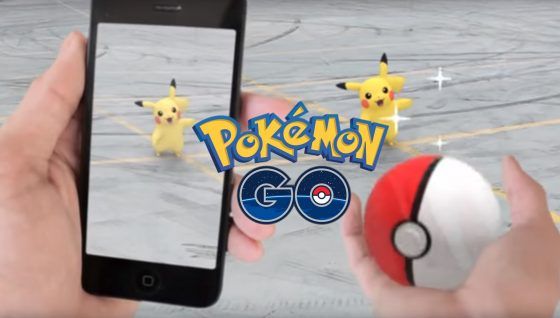 Speaking during their E3 livestream, Nintendo revealed the Pokémon GO launch date for July, with Pokémon Go Plus, the hardware that players will be able to use to play without having to take their phones out, due at a price point of $34.99. The device will not be available right from launch, however, and the main game itself will be free.
One of the biggest features in the Pokémon franchise is, of course, trading. Apparently trading will be in the game just not at launch as this is a feature still in development and Nintendo are more focused on ensuring a top quality core experience from the get-go. At the very least, this gives players the chance to learn how to use the app and catch a few Pokémon before diving into trading with other players. The game will also eventually connect with the upcoming Pokémon Sun and Moon games for the 3DS in some way, though on this there are few details.
Our Thoughts
Ah! Next month is so close! We really hope to see situations like the one pictured above, mostly we just want to find wild Pokémons wandering around our gardens, you know?
Who else is excited? Are any of you planning to pick up Pokémon Go Plus too? Let us know in the comments!
Source: Polygon
More Articles Related to Pokémon Go
Related:
E3 2016
,
Mobile
,
News
,
Nintendo
,
Pokemon GO