Were you watching the Sony E3 Press Conference? If not then you missed out on the new trailer that announced a new Destiny 2 release date. You'll be able to play it on September 6th, a whole lot sooner than anyone expected.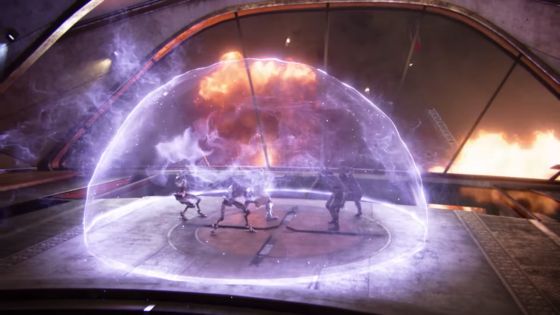 If you pre-ordered it you'll get to play sooner though as the Playstation 4 beta begins July 18th with the Xbox One early access beginning July 19th. If you pre-ordered for PC you'll have to wait until the end of August on a currently unannounced date for your beta.
If you're looking to play on PC you'll have to wait for launch as well. The launch of the PC version isn't going to be until October 24th, according to Eric Hirshberg, the CEO of Activision.
"Everyone always says that they can't wait for fans to get their hands on their game. But we really mean it. Destiny 2 looks so awesome, I'm thrilled to announce that we are moving the release date up to September 6th" said Eric Hirshberg, CEO of Activision. "We are also hard at work with our friends at Bungie optimising Destiny 2 for the PC, which we will be releasing in all its glory on October 24. And tonight, we are taking a deeper look at Ghaul, our villain in Destiny 2, who the world is going to love to hate. It's going to be a big week for Destiny fans."
If you're wondering who this Ghaul is then check out the cinematic trailer that was released during the Sony E3 Press Conference. Which you can see below.
In addition to the launch date, they revealed the Destiny 2 Playstation timed exclusives which will be available at launch. They include a competitive multiplayer map, a three-person cooperative Strike, a blue and white colored ship, specialized gear sets, and an exclusive exotic weapon. Watch the video below to get a look at everything you'll get.
Our Thoughts:
While it is admittedly a little bit disappointing that PC players will have to wait to play I don't think they will mind too much since they were left out entirely last time. We certainly didn't expect to see a release date that would be this year either, another reason to celebrate.
Source: Sony E3 2017 Press Conference
Related:
Console
,
Destiny 2
,
MMOFPS
,
News
,
PC
,
Release Date