EA announces Titanfall 2 will be released by the end of the company's next fiscal year, which will end on March 31, 2017. EA has also indicated that two other highly anticipated sequels, Mass Effect: Andromeda and a new Battlefield game, will be released in the same time period.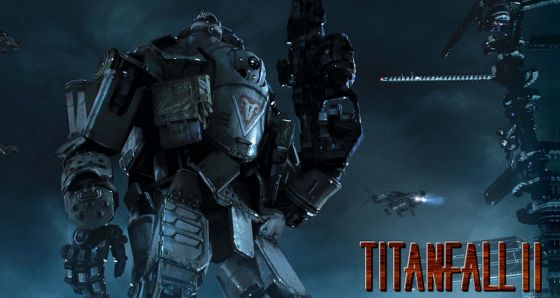 Electronic Arts' CEO Andrew Wilson revealed the existence of all three of the titles during EA's 2016 Q3 quarterly earnings call. Titanfall 2 has been whispered and rumored and hinted about since developer Respawn Entertainment announced that they were working with Electronic Arts on a sequel to Titanfall back in March of 2015. Andrew said of Respawn Entertainment: "Our relationship with Respawn is extremely strong; we have great faith in that entire team to build a spectacular game and are really looking forward to sharing more details in the months ahead." Titanfall 2 is in development for Xbox One, Playstation 4 and PC.
Mass Effect: Andromeda is said to be in development by a team at BioWare, and that it will launch sometime during 2016; Mr. Wilson does get slightly more specific later on in the call, when he states that: "We are not yet announcing when Titanfall or Mass Effect: Andromeda will come, but you should assume that is in the back half of the year as well because the second quarter was so dominated by our sports titles."
And lastly, the as yet unnamed Battlefield game has also been confirmed: "An all new Battlefield game from DICE will arrive in time for the holidays," Andrew states. While very little specifics were given concerning the new Battlefield title, he does go on later to say that: "You should assume that Battlefield would come typically in the third quarter when we normally have it."
Our Thoughts:
EEEE! To know that so many great titles are on the way from such solid developmental teams is wonderful! It's also good to know that EA is financially strong, and committed to its fans and franchises. 2016 looks like quite a year for Electronic Arts, to be sure.
Source: Q3 2016 Electronic Arts Inc Earnings Call
Related:
Battlefield
,
EA
,
Mass Effect
,
News
,
Titanfall 2