If remarks from one of EA's big wigs is to be believed, Anthem will be seeing a long shelf life. Comments from Executive VP Patrick Soderlund have expressed a commitment to continued Anthem updates for at least ten years. Assuming the remarks in question are taken at face value, anyway.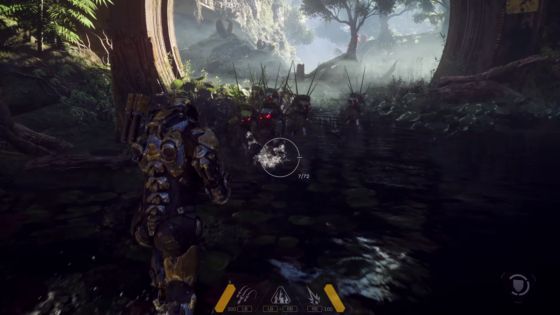 The quote in question was pulled from one of Xbox's E3 Live streams that played out over the course of the event. According to Soderlund, EA and BioWare will be behind the upcoming multiplayer shooter for the long haul. "It's a game that we've been working on for almost four years now, and once we launch it next year I think it'll be the start of a ten-year journey for us," said Soderlund.
While specifics of what that ten-year plan may be are not elaborated upon, the remark mirrors a similar sentiment made by Bungie at the release of Destiny, which was also outlined in an agreement between Activision and Bungie in 2012. There is, of course, no such contract referred to or available for Anthem.
Anthem is tentatively due out in the Fall of 2018.
Our Thoughts
We'll take the length of commitment with a pretty heavy grain of salt, but it does appear that Anthem should be around to stay for a fair while. Considering how the game looks in demos from E3 so far, it's hard to believe that Anthem will be short on DLC or other content updates. The question, of course, becomes how soon those updates can be released.
Source: GameRant
Articles Related to Anthem
E3 2017: New Destiny 2 Release Date Announced
E3 2017 Multiplayer Games We're Hyped For
MMOGames Best of E3 2017 Awards
Related:
Anthem
,
Multiplayer
,
News
,
Online Shooter