Information about the next two Star Citizen updates have come to life, and things are going to be very different for the crowdfunded space game.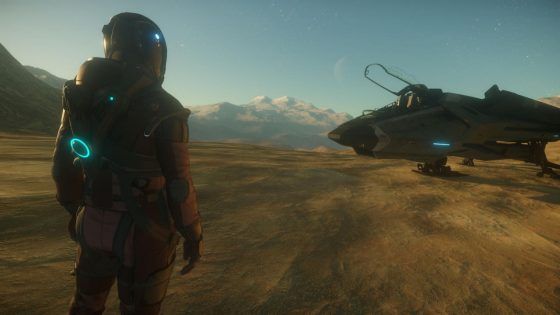 Starting with Update 2.6, Star Citizen is expected to release the Star Marine module, the FPS component of the final title. The type of content or amount of content that will be included was not detailed, but the module will likely operate similarly to the Arena Commander module. Update 2.7 will include the Stanton system which will feature procedurally-generated planets. While amounts of planets available at 2.7's release are not known, the devs are planning to have 40 planets in the system by the end of the year. The planets will allow for planetfall either manually or through pre-determined automatic landing areas.
In addition to the new content, Star Citizen will also be adding a variety of graphical updates that include improved lighting and cloud generation. The devs are also reportedly working on improving server architecture to reduce the number of instances and allow more players per zone.
Our Thoughts
Assuming these updates arrive in a timely manner, Star Citizen could see its biggest improvements yet. The possibility this game has promised has been through the stratosphere, and these next two version updates could very likely give backers the best example of Star Citizen's final realization yet.
Your Thoughts
What do you think about the coming updates? Are any of the features being worked on the most exciting or interesting to you? Or do you think that CIG will fall behind deadline again? Let us know in the comments.
Source: PCGames Germany via SegmentNext
Related:
Content
,
News
,
Star Citizen
,
Update