We know the classes coming to Echo of Soul when it launches in May — next month! — and we've seen the Archer already, but today we can experience the sword swinging, ally shielding Warrior class in this new trailer from Aeria Games.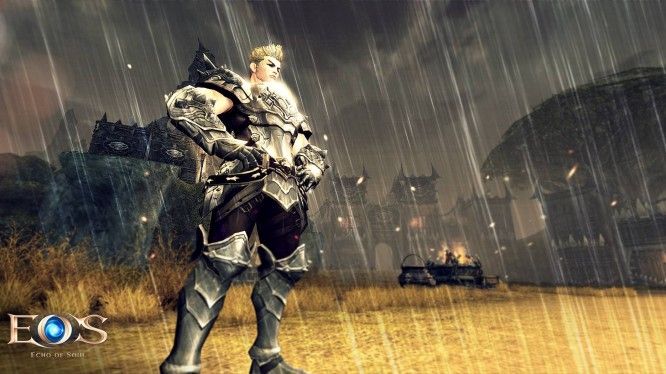 Playing as either a Berserker specializing in close-range sustained melee damage, or a Protector, the group's tank ready to protect his allies and take the brunt of the damage with the protection of his shield, the Warrior looks set to be a great choice for MMO players who like to keep their enemies close and.. Well.. Stick 'em with the pointy end.
Echo of Soul's latest trailer showcases some of the powerful attacks the Warrior comes equipped with and just how cool he looks swinging them. The Berserker utilizes mighty blows to squash his enemies, which look pretty visually impressive, and a signature trait of "Intensifying Rage Attacks". Whereas the Protector uses his role as the group defender to keep the mob's attention and with his signature trait "Stalwart Fortification", he's got a decent chunk of protection for himself, too. We can't wait to play him for ourselves.
Check out the trailer for yourself below.
Source: Press release
Related:
Classes
,
Echo of Soul
,
MMORPG
,
News
,
Trailer
,
Video