The Elder Scrolls: Legends open beta has been launched, letting PC players try out the digital card game built around the Elder Scrolls universe.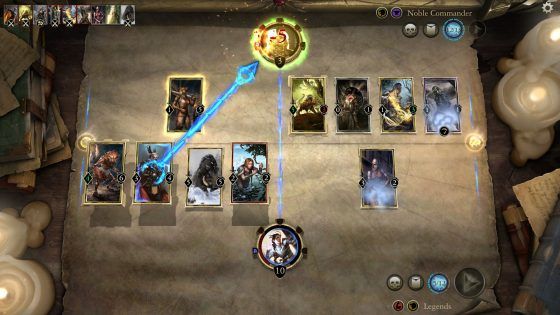 The strategy card game lets players build decks focused around two of the five starting stats of classic Elder Scrolls RPGs such as Strength, Intelligence and Willpower. These combinations create your in-game class and determine the types of cards available. The game will feature a single-player mode as well as multiplayer against human opponents and AI. The game also features an Arena mode where players are challenged to take pre-built decks and face a variety of challenging matches.
The game is available to download now, with complete details about the game on the official site and a video that details gameplay basics available for viewing below.
Our Thoughts
The Legends card game looks like it has just enough binding ties to a game like Hearthstone while also capitalizing on the Elder Scrolls' franchise strengths to create a compelling online card game. We'll be giving you our own impressions of this one very soon, so stay with us!
Your Thoughts
Will you be joining in on the open beta? Are you interested in Elder Scrolls: Legends? Tell us your thoughts.
Source: Official site
Articles Related to Elder Scrolls: Legends
MMO News Today: April 22nd, 2016
E3 2016 Trailers
E3 2016: Hands-On GWENT: The Witcher Card Game
Related:
Card Game
,
News
,
Open Beta
,
The Elder Scrolls: Legends