Starting today, The Elder Scrolls Online: Tamriel Unlimited is holding a Crown Store Sale. The sale runs through next Tuesday (5/26) and features limited-time deals, including the sleek Black Senche-Panther.
The Crown Sale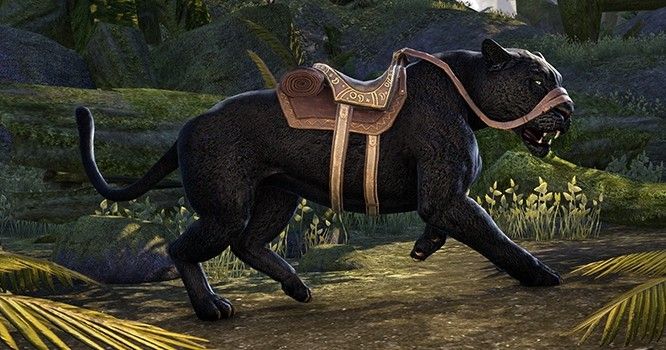 The Black Senche-Panther will cost 2,500 Crowns and will be available throughout the sale for both megaservers.
Several other items will also be available for 50% off. After the sale ends, these items will be removed from the Crown Store for the foreseeable future.
Costumes
Motifs
All nine common Racial Motifs (not the packs)

Argonian
Breton
Dark Elf
High Elf
Khajiit
Nord
Orc
Redguard
Wood Elf
Mounts
Dapple Gray Palfrey
Gray Yokudan Charger
Pets
Bantam Guar
Striated Pony Guar
Crowns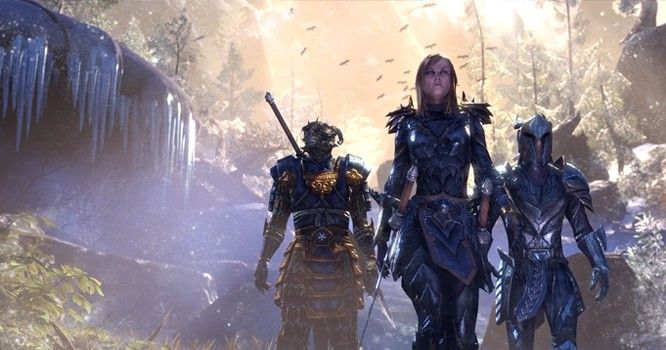 Crowns are an in-game currency that can be used to purchase customization and convenience items from the Crown Store. Upon account creation, players' in-game accounts are given 500 crowns to spend. For more crowns, players can purchase crown packs or by sign up for an ESO Plus Membership. The ESO Plus Membership grants 1500 crowns per month. To spend crowns, go into the game and log in with a character. To access the Crown Store, press your comma ( , ) key while in-game or click the Crown Store icon in the menu bar.
For more information, visit the official website here. You can also visit the Elder Scrolls Online via Twitter @TESOnline.
Related:
MMO
,
MMORPG
,
News
,
Sale
,
The Elder Scrolls Online