The Elder Scrolls Online now boasts the Dark Brotherhood DLC on console as it releases on Xbox One today. But not to worry Playstation 4 players, you guys are getting this one tomorrow so you won't need to wait too long.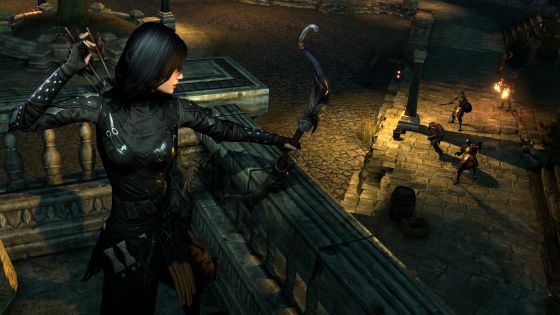 The Dark Brotherhood takes players to the Gold Coast, last seen in The Elder Scrolls IV: Oblivion, as you will join the assassins guild and unlock a new and exclusive passive skill-line. Already on PC, the DLC has you defending the Brotherhood from a mysterious enemy in hours of new story content, with new, repeatable assassination quests, and earn new Dark Brotherhood-themed rewards.
Players can play through the Dark Brotherhood DLC on console either with a 2,000 crown purchase through the in-game Crown Store, or with an active ESO Plus membership. Make sure to check out the new trailer below and click here for even more details on what you can expect from the DLC.
Our Thoughts
PC players have already been enjoying the Dark Brotherhood DLC for a little while now so we're glad it didn't take too long to launch for console players as it always sucks to be left behind. This DLC is particularly cool because everybody loves to play the deadly assassin, right?
Will you guys be playing the Dark Brotherhood DLC on console? Let us know in the comments!
Source: Press Release
Articles Related to The Elder Scrolls Online on Console
Related:
DLC
,
MMORPG
,
News
,
Playstation 4
,
The Elder Scrolls Online
,
Update
,
Xbox One
,
Zenimax