On a livestream today Zenimax unpacked the 2019 plans for Elder Scrolls Online. These plans include Elder Scrolls Online: Elsweyr which will bring the zone of Elsweyer, the home of the Khajiit. Elsweyr also introduces the Necromancer class, 30 hours of new adventures, and a new World Event; Dragon Attacks.
Yes! Dragons are at last coming to Elder Scrolls Online they're also bringing a year-long event with them, the Season of Dragon. It begins in February with the release of the Wrathstone DLC game pack, continues through the release of Elsweyr, then beyond into the Q3 DLC dungeon pack and the Q4 Story DLC. The Season of Dragon will connect all four updates into one massive adventure.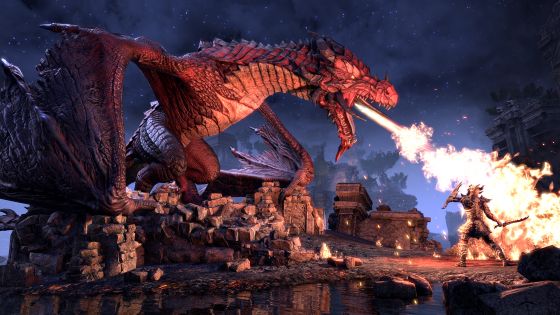 Elsweyr is set to launch on June 4th for PC, Mac, Xbox One, and Playstation 4. It will be available in Early Access for pre-purchase for PC and Mac starting May 20th. Speaking of pre-ordering, any current player who pre-orders Elsweyr will earn immediate access to an exclusive mount. Details about the Standard Edition, Upgrade Editions, and Collector's Edition can all be found on the official Elder Scrolls Online website.
From the sound of it, Elder Scrolls Online has a very busy year planned. Events are already taking place in game like the Midyear Mayhem PvP event that has been running since January 10th and will continue until January 21st.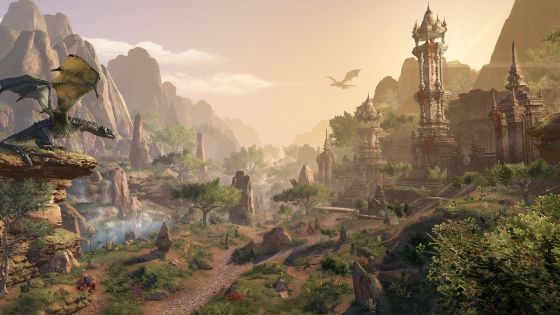 You'll also be able to transform your Nascent Indrik mount by participating in this year's events. Each Q1 event will give you the opportunity to buy Indrik berries. These events are Midyear Mayhem, Morrowind Celebration, Thieves Guild and Dark Brotherhood Celebration, and Jester's Festival. When you get enough berries to evolve you'll be able to immediately start working on evolving a new Nascent Indrik.
Source: Press Release
Related:
Announcement
,
DLC
,
Elder Scrolls Online
,
Event (In Game)
,
News
,
Pre-order
,
Update