Player housing systems in MMOs are one of those features that can either bring huge excitement or huge disappointment. If you're one of the players looking forward to The Elder Scrolls Online Homestead update, then you can find out where you fall on the spectrum in the game's public test server very soon.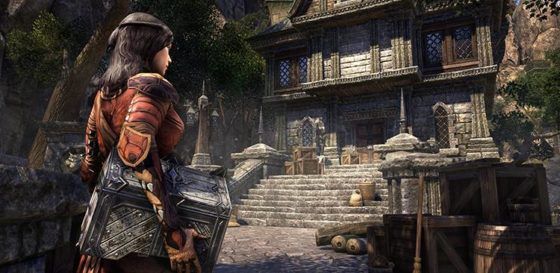 An announcement made on the game's official forums has provided a date for Homestead's arrival to the PTS. The new update will not only provide TESO's housing system to testers, but will also provide testing of a balance pass for the game.
Homestead's PTS debut will begin on January 3rd, with patch notes for the update available this Monday, January 2nd during regularly scheduled PTS maintenance at 10am EST. According to replies in the announcement thread, the PTS patch is approximately 4GB.
Our Thoughts
Yay, housing! A good housing system is one excellent way to make a game feel sticky and provide players with a sense of ownership within the world, so we're very excited to see how the Homestead update will look.
Your Thoughts
Are you excited for the Homestead update on the PTS, or is there some other feature of the new build you're more interested in? Share your thoughts with us in the comments section below.
Source: official forums
Articles Related to The Elder Scrolls Online
The Elder Scrolls Online Housing System Launches in February 2017
The Elder Scrolls Online: Postcards from Tamriel
The Elder Scrolls Online Gold Edition Now Available
Related:
MMORPG
,
News
,
Player Housing
,
Public Test
,
The Elder Scrolls Online
,
Update