Moving day is coming to Tamriel as The Elder Scrolls Online Homestead launch has been officially dated. Players of the MMORPG can look forward to setting up their own homes in a matter of weeks.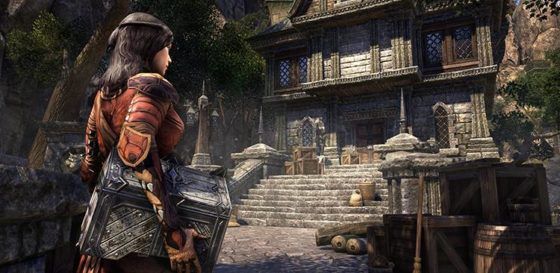 Homestead will introduce 39 unique home themes throughout Tamriel, with over 2,000 pieces of furniture and decoration available. The update will also allow players to craft furniture, as well as introduce Master Crafting Writs, new crafting Motifs, PvP itemization adjustments, and a balance pass across the game's classes.
The Elder Scrolls Online Homestead opens its doors on PC Monday, February 6th and on Xbox One and PS4 Tuesday, February 21st.
Our Thoughts
MMO housing is usually a love it or leave it feature, but we are fans of anything that can make a digital world feel more lived-in and grants a sense of ownership. We're looking forward to the Homestead update and can't wait to see people's houses in-game!
Your Thoughts
How do you feel about the Homestead update? Do you enjoy MMO housing, or do you think it's a wasted feature? Let us know in the comments.
Source: official forums
Articles Related to The Elder Scrolls Online
Datamining Unearths Vvardenfell Map in The Elder Scrolls Online
The Elder Scrolls Online: Postcards from Tamriel
The Elder Scrolls Online Gold Edition Now Available
Related:
Launch Date
,
MMORPG
,
News
,
Player Housing
,
Release Date
,
The Elder Scrolls Online