The latest news from Tamriel give us a definite confirmation of the Elder Scrolls Online housing system arriving early next year. Known as Homestead, the player housing system will be part of the next major game update arriving in February 2017.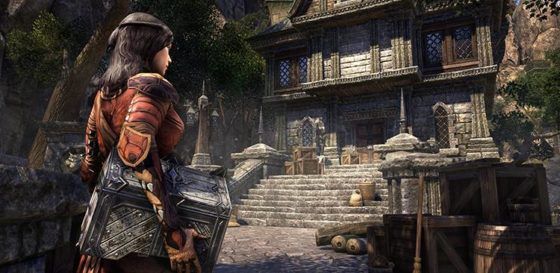 Homestead introduced not only home ownership but also various possibilities of making this home truyly your own. There will be almost 40 unique homes to choose from then the update launches, and that you will choose from after completing a tutorial quest and obtaining a modest room at a local inn to begin with.
Homes are styled after the game's 10 playable races, and they come in furnished or unfurnished versions that can be purchased regardless of character race or alliance. The exception is Imperial-style homes, which require owning the Imperial Edition of ESO (available as the "Digital Imperial Edition Upgrade" in the Crown Store for 2,100 crowns), which makes that a character of any race can purchase an Imperial-style home.
All the homes available when Homestead launches will be located in ESO's base zones – not in DLC zones – making it easy to find, purchase, and visit these locations from anywhere in Tamriel. Heroes can also own multiple homes so it is even possible to eventually acquire all 40 homes in time if so desired. All homes are account-based, so every one of your characters will have access to them once purchased.
There will be over 2000 decorations available and many ways to acquire them, from simple purchase to quests, achievements, and crafting. Players can place these decorations however they wish, which means that customization possibilities are endless. Friends and guild members can be invited to your house and even allowed to decorate it.
You can find out more details on the Homestead system on the official website and get a preview of some of the houses available soon in the preview video below:
Our Thoughts:
We are overjoyed to have a definite date for the Elder Scrolls Online housing system and cannot wait to go pick our own although we have a feeling that it will be a pretty difficult choice with so many options available. For players passionate by housing, decorating, and collecting items this will surely prove an enjoyable update with many hours of item hunting and visiting friends' houses that are a joy to look forward to.
Your Thoughts:
Are you excited for The Elder Scrolls Online housing system addition to the game? Are you a born decorator or would you prefer to entrust other friends with the task? Let us know in the comments below!
Source: official website
Related:
Bethesda
,
News
,
Player Housing
,
The Elder Scrolls Online
,
Zenimax