The ability to customize your character costumes is coming soon as the Elder Scrolls Online new dye system will arrive to the game as part of Update 11.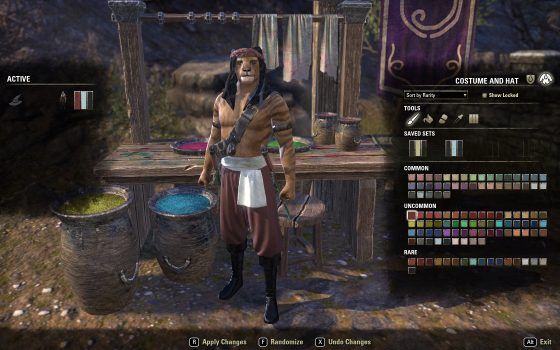 The dye system will allow players to fully color their costume sets much the way players can color their armor currently, and will come in two variations. ESO Plus players will have unlimited access to dyes they have earned through achievements in-game, and will have a tooltip available to them when they mouseover a missing color to find out what achievement is needed to unlock the dye. All that is required is to approach a Dye Station with the costume they wish to modify equipped and select the new Costume Dyeing tab.
Free players will be able to purchase Dye Stamps from the Crown store, which are sets of three one-time use dyes that have been color-coordinated and grouped together based on a name or a theme. The stamps can be purchased for 50 Crowns a piece, and can be stacked for multiple uses. All that has to be done is use the Dye Stamp item to preview the color and accept the changes if you like the look. Dyes available through the Crown Store are mostly similar to the ones available to ESO Plus players, with the exception of rare dyes locked behind achievements.
Our Thoughts
Extra customization options are always a good thing, especially if you end up wearing the same costume as another player. The restrictions for free players don't seem too unfair, and the price for the Dye Stamps is very reasonable. Overall, this new dye system is looking like a good addition to the game.
Your Thoughts
How deeply do you customize your character? Are you looking forward to this new dye system, or do you not even bother with the costumes? Feel free to let us know below.
Source: Official Site
Related:
Bethesda
,
Character Customization
,
News
,
The Elder Scrolls Online
,
Zenimax