Pre-Orders have begun for The Elder Scrolls Online after yesterday's leak by Amazon. It is available for PC, PS4, and Xbox One with each of them offering a standard or Imperial, Collector's Edition.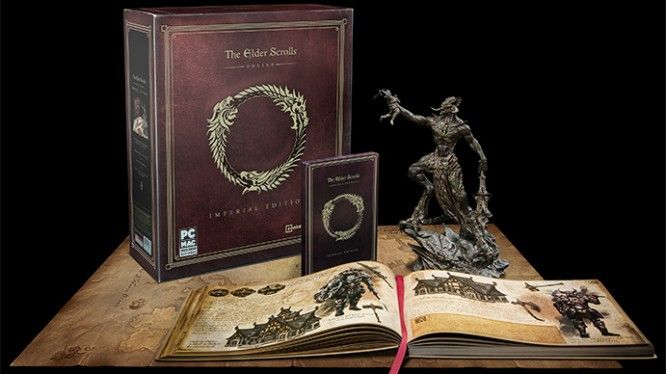 The Imperial Collector's Edition Includes:
5 Days Early Access
30 Days of Game time
Play as an Imperial in any Alliance
Imperial White Horse
Craft Imperial Armor
Transform Gear into Imperial Gear
Rings of Mara
Mudcrab Vanity Pet
The Physical Collector's Edition adds to that:
12" statue of Molag Bal
244 Page Illustrated Guide
Map of Tamriel
All pre-orders also come with the Explorer Pack:
5 Days Early Access
Play any race in any alliance
Scuttler Vanity Pet
Bonus Treasure Maps
Prices range from $59.99 for the standard edition to $99.99 for the collector's edition. Though Gamestop Ireland currently lists the PS4 Imperial Edition for €50 more than the PC version. According to the Elder Scrolls Online store the monthly subscription for ESO will be $14.99 (€12.99/£8.99).