With the launch of Homestead and the excitement leading into the newest expansion, The Elder Scrolls Online player numbers are seeing a jump according to game director Matt Firor.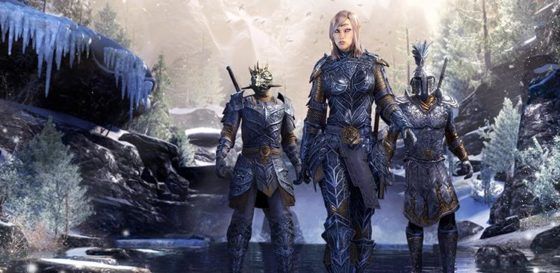 The information was provided during a press event held for the game, where Firor stated that TESO is currently enjoyed by 8.5 million players. The figure comes from the number of unit sales and not from the number of registered accounts. According to data, access to the game seems to be spread evenly among PS4, Xbox One, and PC players.
The new player count is a rise of 1.5 million players from the last time the devs offered this information when the player count was reported at 7 million during E3 last year.
Our Thoughts
Congratulations to the Zenimax Online team and everyone involved with The Elder Scrolls Online! While the game's launch may not have gone as expected, further development and future releases have gone to show how MMORPGs can grow and adapt outside of initial release. We're looking forward to more as the game heads to Vvardenfell and beyond!
Your Thoughts
What do you think about the player numbers for The Elder Scrolls Online? Do you find a lot more friends and people playing the game? Have you returned to TESO yourself? Share with us in the comments.
Source: MMORPG.com
Articles Related to The Elder Scrolls Online
An Intro to the ESO Homestead Update
The Elder Scrolls Online: Morrowind Officially Announced
TESO Devs Break Down the Morrowind Announcement Trailer
Related:
ESO
,
MMORPG
,
News
,
The Elder Scrolls Online