Zenimax have just released the second in the 'This is The Elder Scrolls Online: Tamriel Unlimited' video series and this one looks at the various things you can do while playing The Elder Scrolls Online with other people – namely, the content that makes it a Massively Multiplayer Online game rather than just another single player Elder Scrolls RPG.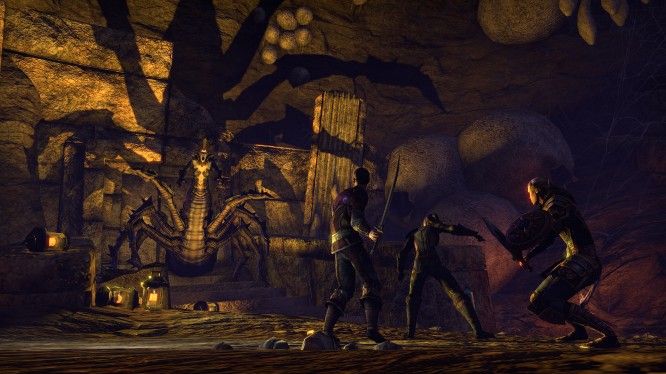 The Elder Scrolls with Friends tells how you can run Trials and dungeons with friends "old and new" alike, take part in the PvP Alliance War in Cyrodiil, and overcome World Bosses, all alongside other players. It goes into quite some depth on what happens when you reach level 50 in game as well and what you can do from there.
The video series is obviously aimed at new players to The Elder Scrolls Online, particularly those that will join the game with the console release and this installment is no different but it is a recommended watch, especially if you aren't a veteran of The Elder Scrolls Online. It's a very well put together video.
Make sure to check out The Elder Scrolls Online official website for further information on the game.
Source: Press release
Related:
MMORPG
,
News
,
The Elder Scrolls Online
,
Video
,
Zenimax