Prior to its release, the hype surrounding Elder Scrolls Online was absolutely huge. An MMO in the Elder Scrolls universe seemed like a natural fit. I am sure at some point in your life you have heard someone echo this statement. Unfortunately, its release was met with lukewarm reactions. For a niche audience, the game was exactly what they had hoped for, but for many the game was a massive let down. Another franchise MMO in a growing pile of franchise MMOs.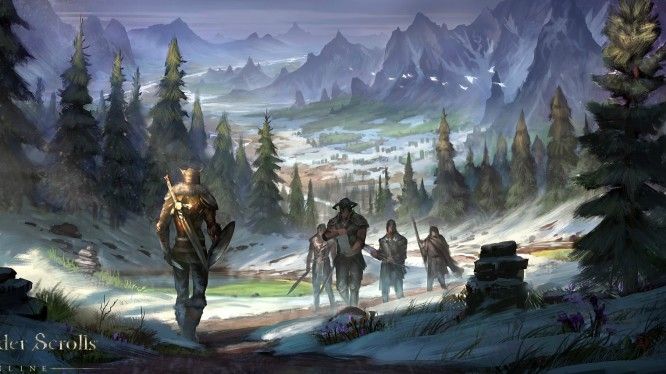 Whenever a subscription MMO fails to meet expectations, the community starts wondering when it will go free to play. Today, Elder Scrolls Online's community has fuel for the fire. Recently, ZeniMax made the decision to remove its six month subscription option. If the past tells us anything, this is rarely a good thing. Numerous MMOs in the past have halted long term subscription options shortly before shutting down. While I don't think this is the case for ESO, some in the community are speculating that this change could indicate a transition to a free to play or buy to play model.
ZeniMax has been rather quiet about the whole ordeal. A developer reply on the french forum cites an "interest in short term subscription options" as the reasoning for the change. At this time the publisher has not released an official statement. At this point I think it's unlikely they will. Earlier this year it was reported that the console release has been delayed until 2015 in order to make sure the champion and justice system were fully functional. That update is currently slated for release sometime in January. Could this mean we could possibly see a buy to play console release? Only time will tell.
Related:
MMORPG
,
The Elder Scrolls Online
,
Update