The Elder Scrolls Online is the second best selling game at UK retail this year, second only to The Witcher 3. It broke 100,000 sales in its first week, the third game this year to do so joining Witcher 3 and Battlefield Hardline, and the first UK number one for Bethesda since Wolfenstein more than a year ago. Despite hardships with the MMORPG's console launch, this huge success for The Elder Scrolls Online shows the game's staying power.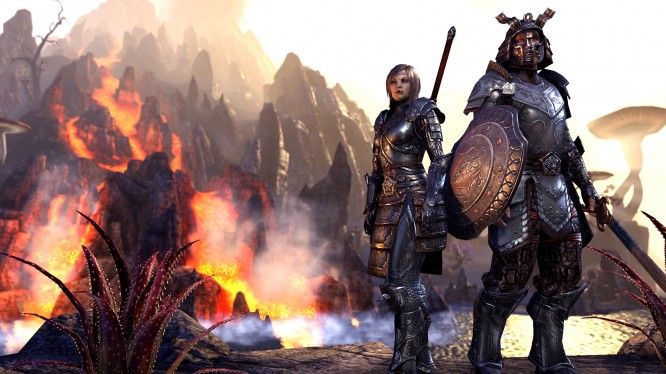 This news can only bolster the spirits of The Elder Scrolls Online fans, especially after such a great E3 panel for Bethesda revealing some exciting things coming to the game, as well as a new card game which could set to rival the likes of Hearthstone. It is certainly a good time to be an Elder Scrolls fan.
For people who may have been undecided whether or not to try The Elder Scrolls Online: Tamriel Unlimited on console, the game's recent booming success and the exciting additions due in the future may well make up their mind for them.
Have you checked out The Elder Scrolls Online for PlayStation 4 or Xbox One yet? What are your thoughts?
Source: GamesIndustry.biz
Related:
Bethesda
,
Console
,
Europe
,
MMORPG
,
News
,
Real Life
,
The Elder Scrolls Online