Those waiting for The Elder Scrolls Online's buy-to-play relaunch can now patch up their clients and log into the vast land of Tamriel without a subscription!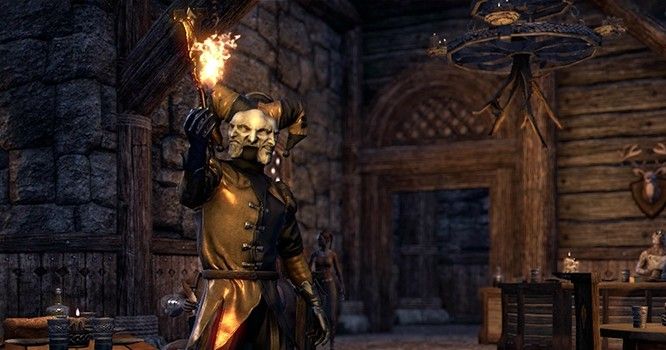 To celebrate the release of Tamriel Unlimited, Zenimax have launched a new gameplay trailer showing off all of the new things coming with this epic update, including the Justice and Champion Systems.
The update went live early after Monday's maintenance, so players were able to jump in ahead of time to experience the wonders of Tamriel without the added cost of the subscription. The update brought the Crown Store to The Elder Scrolls Online, allowing players to purchase the new fun mounts, mini-pets, costumes and more. However, for players who are quite happy to pay a subscription fee for the game, there is an 'ESO Plus' membership which grants players a recurring grant of crowns to spend in the new store at the start of each billing period, access to all future downloadable content while subscribed (this does not include today's update, everybody gets access to Tamriel Unlimited). Additionally, ESO Plus members can expect exclusive character progression bonuses to experience gain, crafting research and inspiration gain, and gold acquisition. So lots of good stuff.
Of course, this is still just the PC and Mac launch. Console players will still need to wait until June 9th to get The Elder Scrolls Online for their PlayStation 4 or Xbox One, but not to worry, that is less than 3 months away now.
Source: Press release, FAQ
Related:
MMORPG
,
News
,
The Elder Scrolls Online
,
Update
,
Zenimax