With the recent datamined map of Vvardenfell still in the back of many minds, people have been wondering if Vvardenfell content is coming. We appear to be closer to an answer, as a series of tweets from The Elder Scrolls Online teases that Bethesda could be making the discovery official.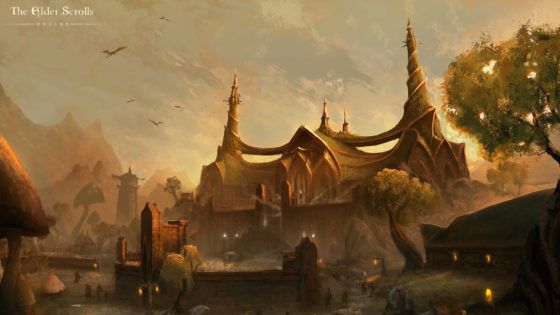 The first tease came in the form of a short clip of a smoldering volcanic surface, which many have taken to be a reference to Red Mountain from the Vvardenfell island. The most recent is the date of a livestream on Bethesda's official Twitch page which uses the same background image, along with mention of "the next chapter of ESO".
The livestream in question will broadcast on Tuesday, January 31st at 11am PST/2pm EST.
Our Thoughts
Oh, now they're just toying with us! We're pretty sure some sort of Vvardenfell-styled announcement is going to come out of this stream. The stars are lining up a little too well, considering the 15th anniversary of Morrowind's release is just three months away. Of course, we can't leap to many conclusions, but the volcanic rock that covers the game's Twitter page is just too convenient for us.
Your Thoughts
What sort of announcement are you hoping will come out of the livestream? Do you think Vvardenfell will be arriving to The Elder Scrolls Online? Share your thoughts with us in the comments!
Source: Twitter
Articles Related to The Elder Scrolls Online
Datamining Unearths Vvardenfell Map in The Elder Scrolls Online
The Elder Scrolls Online Homestead Launch Dates Announced
The Elder Scrolls Online: Postcards from Tamriel
Related:
Livestream
,
MMORPG
,
News
,
Teaser
,
The Elder Scrolls Online