The Elder Scrolls Online: Tamriel Unlimited, as reported before, will be launching on consoles this June 9th. That leaves a month and change to get all their Khajit in a row.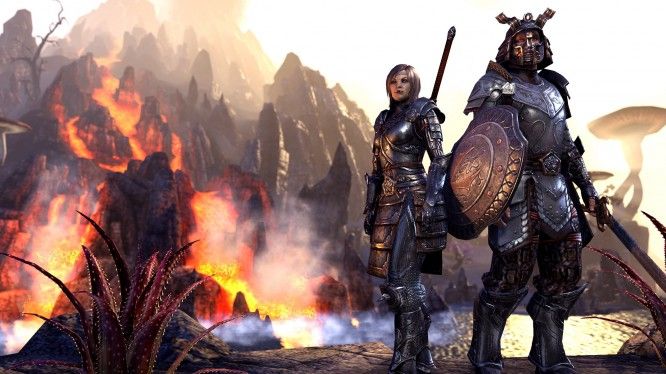 If you're a PS4 or Xbox One player and want to try it out, you might want to check around and see who got into the closed beta. There is a limited, closed public beta running from today until Monday, April 27th, at 10AM EDT.
All lucky participants would have recieved their invitation yesterday but I hope your internet connection is good if you are one of the lucky ones. The game files take up a hefty amount of space with one comment suggesting 50GB for the game with another 15GB in a day one patch. So make room on those hard drives folks if you plan to get in on the console MMO megaservers or if you want to migrate your account from PC.
Fortunately for people there is no NDA out for the console beta, which would be strange given the current Buy To Play nature of the PC version. The one cloud on the horizon for this launch is the fact that we can't all play together. Xbox One players, PS4 players and PC players will all be on different megaservers. The only server choice you will have is the region, North America or Europe.
Still, raise your mug for Tamriel Unlimited. Or, if you are so inclined, raise your tail.
Source: Official FAQ
Related:
News
,
Playstation 4
,
The Elder Scrolls Online
,
Xbox One