The death of script doctor, mental health advocate and Star Wars icon Carrie Fisher sent shockwaves across the pop culture world. That death was also felt among the developers of Elite Dangerous, who have stated their intention to add an in-game Carrie Fisher memorial.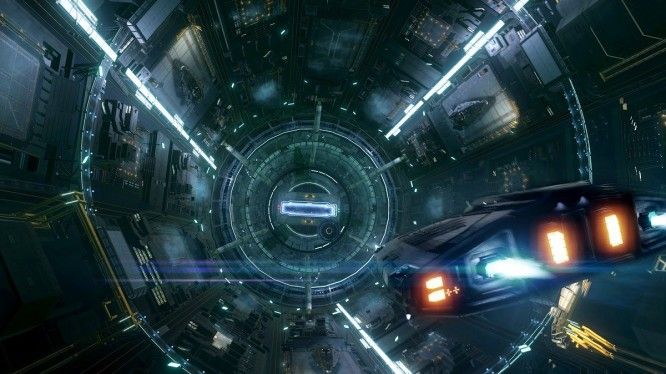 The memorial will be in the form of Fisher's Rest, an outpost named in the actress' honor that will be added in Update 2.3 according to a post by executive producer Michael Brookes. The announcement came in response to a thread made on the game's forums as players called for a memorial to Fisher.
Memorializing sci-fi and fantasy luminaries is not unique behavior for Frontier, as the developer has named stations in-game to honor Star Trek icon Leonard Nimoy and Discworld author Terry Pratchett. Memorials for Carrie Fisher were also held in-game in Star Wars: The Old Republic, as players gathered at Castle Organa in Alderaan to pay tribute.
Elite Dangerous is currently eyeing Update 2.3 to release in early 2017.
Our Thoughts
The death of Carrie Fisher is just one in a long series of celebrity deaths that made 2016 one of the most devastating for pop culture in immediate memory, and we're delighted that Frontier has decided to honor Fisher's memory in Elite. As Yoda advised, we will not mourn those who transform in to the Force, but will celebrate that life instead.
Your Thoughts
What do you think about this memorial to Carrie Fisher in Elite Dangerous? Did you take part in any in-game memorials? Share your thoughts with us in the comments.
Source: official forums
Articles Related to Elite Dangerous
An In-Depth Look at Elite Dangerous: Horizons – Guardians Patch 2.2 and 1.7
PS4 Elite Dangerous Arriving in 2017
Elite Dangerous Alien Ruins Discovered by Pilot
Related:
Elite: Dangerous
,
Memorial
,
News
,
Sandbox MMO
,
Star Wars