Frontier Developments has announced a number of new ships, game changes, and other updates coming to Elite Dangerous during a live stream at Frontier Expo 2017. The upcoming updates are slated to be free for players to enjoy and will be released as part of the 2018 update, known as Elite Dangerous: Beyond.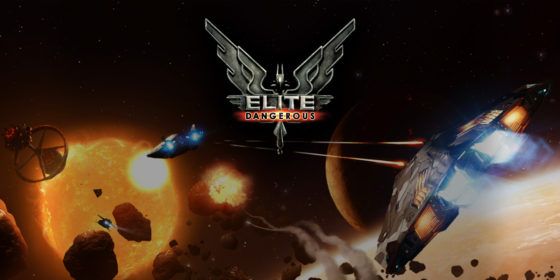 The changes and additions were discussed in a live stream broadcast from Frontier Expo 2017 in London, England. The bulk of promised updates included in Elite Dangerous: Beyond include quality of life changes and tweaks to existing systems, such as new mining tools and improvements to crafting and trading. However, gameplay, particularly cooperative gameplay, will see the addition of Squadrons, which are large and organized groups of players, as well as gigantic dock-capable Fleet Carrier ships that they can use as a mobile base of sorts. Fans of the universe and story also will have cause to celebrate. The Guardians' story will continue, taking the player to forgotten places and through new narratives.
Players interested in learning more can watch a recording of the livestream below, or they may visit RockPaperShotgun for a deeper summary and analysis of the impending changes.
Our Thoughts
Frontier has hit a home run again with this latest update. There's little more to be said, really; Elite Dangerous has a solid development team and a dedicated fan base, and enough development capital to fully utilize the former and please the latter. A lot of other game developers and publishers could take note.
Source: RockPaperShotgun news article, Frontier Expo 2017 Livestream Video (Above)
Other Recent Articles Related To Elite: Dangerous
Elite Dangerous 2.4: The Return Gets a Release Date
Tencent Buys a Percentage of Elite Dangerous Dev Studio
Elite Dangerous Studio Frontier Developments is Holding an Expo
Related:
Elite: Dangerous
,
Frontier Developments
,
MMO
,
News
,
Update