There are many paths open to people to blaze their trails in the Elite: Dangerous universe. At their most basic, those paths are trade, exploration and combat.
Combat is about to get a bit more vicious later this year with the launch of the Close Quarter Championships. The CQCs as they are styled are the "ultimate 34th century gladiatorial contest" according to the report on PCGamesN. In other words, Frontier Developments is bringing arenas and dogfighting to Elite: Dangerous.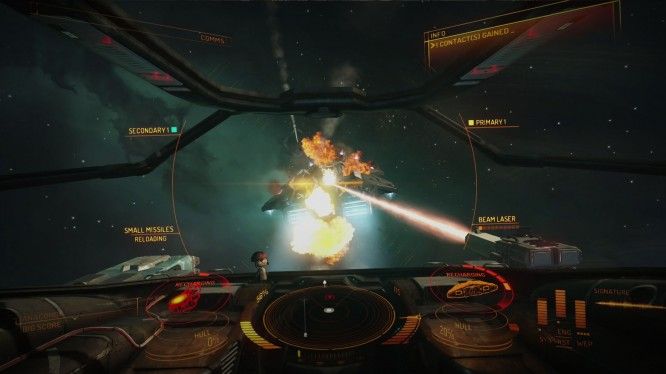 If you've ever wanted to brush up on your skills in dodging, jinking and mayhem, this seems like the best arena for that. What could be a little disappointment to players is the coup by Microsoft. The Close Quarter Championships will arrive first on the Xbox One in July under the Xbox One Game Preview service. This shouldn't actually concern you. Let the console players hammer out the bugs for the rest of us before we show them why your PC has a flight stick.
The trailer for the Close Quarter Championships is below. Players can pick from the trusty Sidewinder, the proven Eagle or the new Federal Fighter.
It also looks like power ups and tricks aren't going to be thin on the ground. Do you have what it takes to be Elite?
Source: PCGamesN
Related:
Early Access
,
Elite: Dangerous
,
News
,
Xbox One