David Braben has addressed the fans of Elite: Dangerous in the most recent Newsletter to give an update on how development is going. They have several things planned for post launch, one example given was being able to leave your ship. They even have some things they didn't originally expect to have at all. But one thing Elite: Dangerous won't have is an offline mode.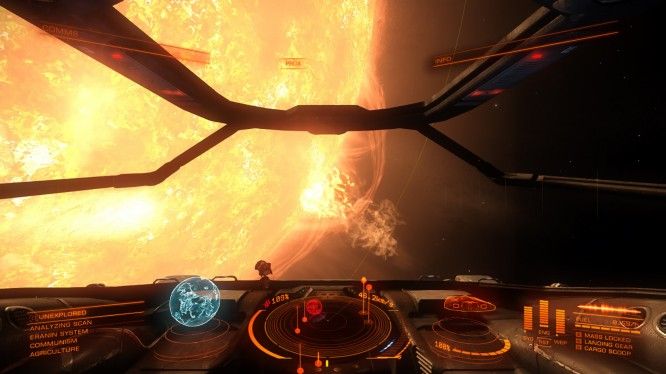 A single player, offline mode was originally planned during the Kickstarter campaign for Elite: Dangerous but, with time the team came to see that constant updates and improvements on the game would make one physical disc edition of the game insufficient. So they've ditched the offline gameplay completely to focus solely on the larger, online experience. On the matter David Braben had this to say; "A fully offline experience would be unacceptably limited and static compared to the dynamic, ever unfolding experience we are delivering."
The newsletter also touches on the upcoming beta event, the premiere of Elite: Dangerous which will be viewable on Twitch, and much more. If you'd like to read the rest of it for yourself to find out what's going on in the Elite: Dangerous world right now you can check it out by going here.
Related:
Beta
,
Developer
,
Development
,
Elite: Dangerous
,
News