A new feature from the 2.1 Engineers update had to be removed by Frontier Developments after provoking unexpected consequences in the game universe. The Elite Dangerous Engineers feature removed was responsible for unusually aggressive AI behavior that disrupted normal gameplay as NPCs developed super weapons and started hunting down players.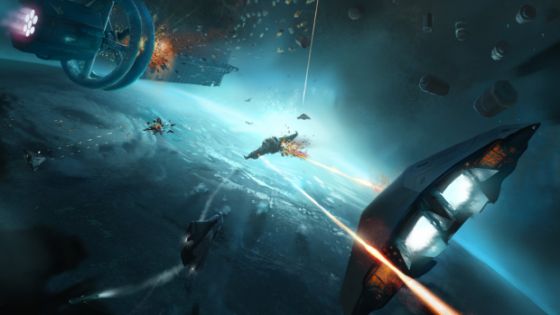 To clarify, Elite Dangerous' 2.1 Engineers update buffed the game AI in order to make the high-ranked NPCs more powerful and dangerous adversaries. This translated into their ability to craft better weapons, pull players traveling at jump speed into normal space via interdiction hardware, and generally made them more skillful in combat.
The real issue seemed to be the AI access to the crafting system, as everything went awry when the NPCs started developing super-weapons. A bug in the Engineers update allowed AI to merge weapon stats and abilities, resulting in ridiculously overpowered weaponry that completely destroyed anything standing in their way.
To make things worse, since NPCs were able to pull into a fight players simply jump traveling. Once the AI started hunting them down, human players didn't stand a chance.
While the AI itself has not been toned down, Elite Dangerous' dev team blocked the engineers' weaponry feature while working on a fix for this unexpected situation, so players can still enjoy additional challenge in combat with the high-rank NPCs while not risking to be obliterated in an unfair confrontation.
Source: Kotaku
Recent Articles Related to Sci-Fi MMO
Destiny Reveal Stream Next Tuesday To Showcase Upcoming Expansion
Robocraft Battle For Earth Expansion Live With Special Promotion
Star Citizen and the Importance of Collaborative Accomplishment
Novaquark Announces Dual Universe
Star Crusade Review
Related:
Elite Dangerous: Horizons
,
Frontier Developments
,
MMORPG
,
News
,
Sci-Fi
,
Update