Last week Frontier Developments announced that they would be dropping the offline mode for their new Space MMORPG, Elite: Dangerous. Some in the community where a bit upset about this announcement. It should be clarified that the cancellation of the offline mode does not mean there will not be a single player component to Elite: Dangerous. The single player aspect will require a low bandwidth connection to play, this is in order to send account information to the server. None the less, for some, it has brought up the question of refunds. The original policy was a bit unclear how they would be handled. Frontier has taken a moment to clarify the issue.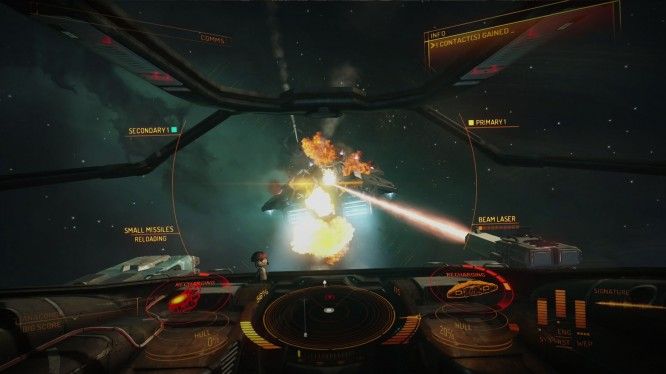 In short, If you played in the Alpha or Beta versions of Elite: Dangerous, regardless if you backed the kickstarter or not, you are not eligible for a refund. If you merely pre-ordered the game, you may be able to cancel your pre-order and get a full refund. Frontier has stated they are handling each issue on a case by case basis. For more information please see the official newsletter.
We want to make sure we treat each person's situation with the thoroughness it deserves, and have contacted each of them to ask that they bear with us over the next few working days if their circumstances do not fit either criteria above as we look into individual requests.
Related:
Elite: Dangerous
,
MMORPG
,
News
,
Sci-Fi