Last week we wrote about the Elite Dangerous Formidine Rift story, a three-year-long piece of narrative that played out both in-game and in novel form. The next moments in the story were to play out in-game, and so they have, resulting in the main character slain by an incredibly wily space pirate.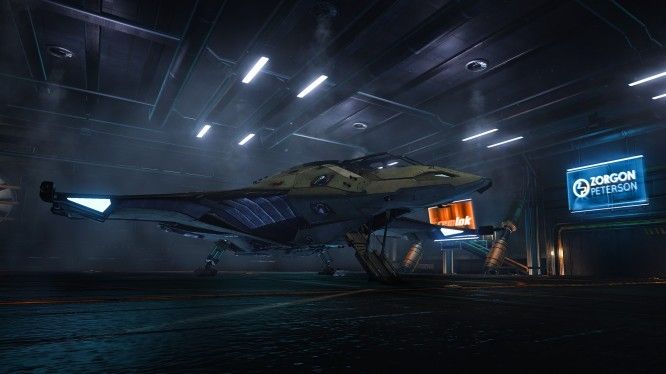 Commander Salomé was shot out of the void during her attempt to bring evidence of the derelict Zurara to light in spite of an escort from The Children of Raxxla and the Premonition Allied Coalition. Among the PAC members was a sleeper agent who posed as a friendly target only to drop cover at the right moment. Salomé was able to be shot down as a result of the character being controlled by Elite Dangerous novelist Drew Wagar. The assassin was also able to get close due to his affiliation with the PAC, earning a spot on Salomé's friends list.
The assassin in question is a member of the Smiling Dog Crew, a band of pirates who seek to disrupt the game's systems. The name of the Crew member in question: Harry Potter.
According to a post-mortem written by Wagar, Salomé's death was considered in where to take the upcoming Premonition novel next. "Personally I was hoping she would make it. She had a speech all ready to go – she liked speeches. That will never see the light of day now because you changed the story," wrote Wagar. "But this wasn't scripted, there was only preparation for as many eventualities as we could foresee."
Our Thoughts
If the pirate in question is desperately hoping his troll-y name would be on the printed page, we're pretty sure copyright laws will stop that dead. Regardless of who pulled off the gambit, we have to nod in grim appreciation of this player's cunning and circumvention of the event. We'll see what happens in this story next, both in-game and the novel.
Sources: PCGamesN, Drew Wagar official blog
Articles Related to Elite Dangerous
Frontier Announces Partner for Physical Elite Dangerous Console Release
Elite Dangerous Commanders Update Released
Players Make First Contact in Elite Dangerous
Related:
Elite: Dangerous
,
Event (In Game)
,
News
,
Sandbox MMO