An immense list of Elite: Dangerous Gamescom videos showcase a variety of features of the title as well as present several new things coming to the sci-fi sandbox.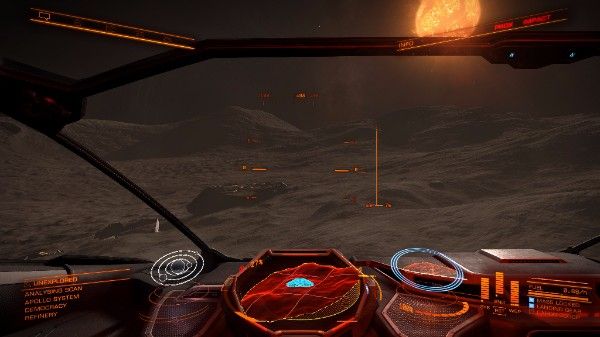 The list of over 30 videos shows brief demos of various gameplay elements arriving to Elite: Dangerous including a planetary map, NPC crew command, ship transfers, hyperspace and various new paint jobs. The video also has four parts of an interview with David Braben where he talks about what's next for the title including plans for 2.2, the culture in the game and player narrative.
The entire list of videos can be viewed at the Elite: Dangerous YouTube page.
Our Thoughts
The absolute mass of things showcased by Elite: Dangerous for Gamescom 2016 is impressive to say the least, with the game bringing lots of new things to see to the convention. What was excellent to see was Braben's interviews. Especially the very last part and it's special interruption.
Your Thoughts
What do you think of Elite: Dangerous's showing at Gamescom 2016? Is there anything showcased that you're most excited about? Give us your thoughts in the comments section below and sound off!
Source: YouTube
Articles Related to Elite: Dangerous
Alien Threat in Elite: Dangerous PossiblY Coming Soon
Elite: Dangerous The Engineers Expansion Goes Live
Alien Map Found in Elite: Dangerous Probe
Related:
Elite: Dangerous
,
Gamescom 2016
,
News
,
Video