When you've got a hankering for interstellar conquest and control, you can simply load up Elite: Dangerous and patch up, as Frontier Developments have expanded the massively multiplayer space epic with the free Powerplay update.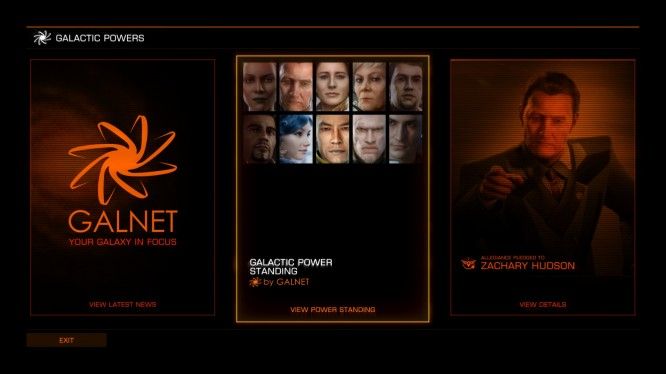 The third major free update for Elite: Dangerous, Powerplay is the biggest yet and introduces new ships – the Lakon Diamondback Scout, Lakon Diamondback Explorer and the Imperial Courier, new features, and a new strategic layer to the game's galaxy which enhances every aspect of the Elite: Dangerous experience. Players will find themselves able to pledge allegiance to one of many of the galactic Powers and from there join the battle for that interstellar conquest and control we talked about. Players will be able to guide their faction's strategy in a way that they wish it to go and take on objectives to advance the shared cause.
As a reward for taking part in Powerplay, players will get valuable perks, reputation bonuses, and unique equipment for their chosen allegiance. Every action taken will have a direct and visible impact on the balance of galactic power for all players in Elite: Dangerous.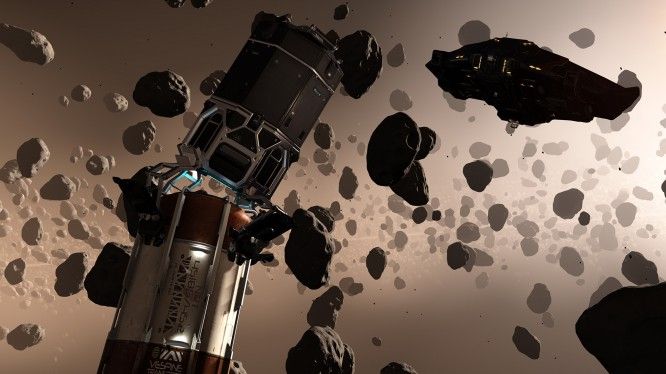 Additionally, Powerplay introduces an enhanced mission system which has all new objectives and new ways to play Elite: Dangerous. There are now drones for cargo collection, fuel trading, and prospecting so you can spend more time playing the game in a way that is fun for you. There is a new illustrated GalNet newsfeed which you can find directly in your ship's UI. Mining has become riskier as there are now high and low intensity mining sites which makes the act of mining even more fun, as well as an increase to potential rewards. There is also new minable commodities, an updated bounty system, an upgraded UI and animated emblems for when you rank up, and a host of other improvements to gameplay and performance.
To purchase Elite: Dangerous and find out more about the game, check out their website.
Source: Press release
Related:
Elite: Dangerous
,
News
,
Simulator
,
Space MMO
,
Update
,
Video