Last month, Frontier Developments announced the $100,000 Close Quarters Combat tournament for Elite: Dangerous, and today they've released even more details about the event.
The Elite: Dangerous Close Quarters Combat tournament is broken down into 3 phases: Preparation & Celebration, the qualifying heats, and the live final. Players are being encouraged to start the preparation phase as soon as possible. In order to prepare for the qualification rounds, players will want to have as many upgrades unlocked as possible. Additionally, Frontier Developments will be hosting a series of community events including a 24-hour Charity Christmas Livestream and providing tips from the best players in the galaxy.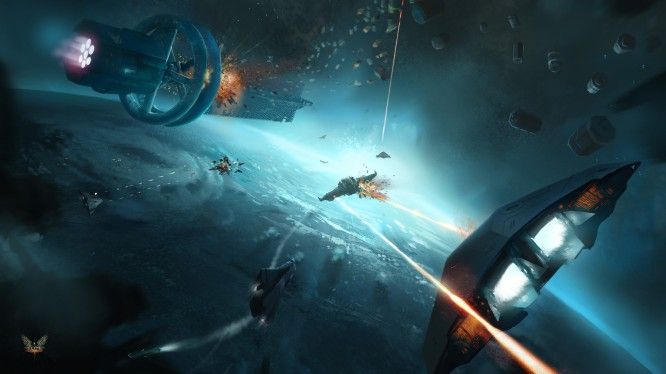 At the start of next year, the qualifying heats for the CQC tournament will begin. The dates haven't been finalized, but there will be four qualification periods and each will be a month long. Additionally, each month will allow for 3 weeks of practice and a one-week qualification period.
The top 4 players (from each platform) per qualification period will earn these prizes:
A seat at the live final and a chance to be an overall winner
Travel to and from the event
Accommodation during your stay
Food and drink at the event
A winner's goody bag
Finally, the top 16 PC/MAC and 16 Xbox One players will attend the finals, announced at a future date. There will be two separate tournaments, each with a $7,500 prize pool. Equipment and fully unlocked accounts will be provided by Frontier Developments.
Our Thoughts:
Although Elite: Dangerous isn't exactly a prime candidate for the eSports scene, providing the fans a reason to be competitive is a great move and will likely spur a lot of discussion throughout the game's community. It seems like MMOs are increasingly moving towards competitive gaming, which is a great way to motivate player populations.
Source: Frontier Developments
Related:
Elite: Dangerous
,
eSports
,
Frontier Developments
,
MMORPG
,
News
,
PvP