The next expansion for the sci-fi sandbox, Elite Dangerous: Guardians, has been given a release date. Guardians will be adding a wealth of new gameplay features for both buyers of the expansion and players of the base game.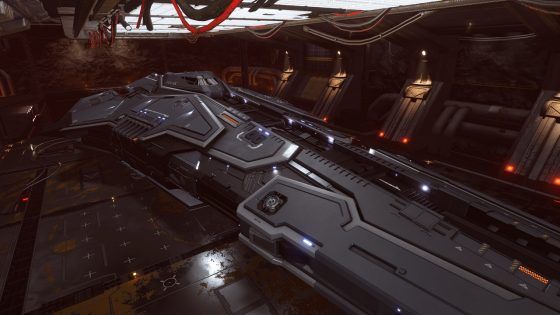 For those who have Elite Dangerous: Horizons or the Commander Deluxe Edition, update 2.2 will be adding the ability to hire AI-controlled pilots to assist in combat or launch fighters from the bays of larger craft. If you're the more pacifist type, the new Beluga luxury cruise liner will also be available, letting you carry passengers to beautiful tourist destinations.
For everyone else, update 1.7 will still be adding several improvements. New galaxy map navigation filters, improved visual touches on starport interiors, passenger ferrying and the ability to pay off fines or collect combat bounties from anywhere in the galaxy are all coming with the new update.
The Guardians updates are set to release on Tuesday, October 25th. You can read up on what's coming on the official site.
Our Thoughts
We're very interested to see how Guardians plays, especially with the addition of fighter pilot assistance. The new features all sound great, and we hope that pilots in the game enjoy themselves!
Your Thoughts
Which feature are you going to try out first in Elite Dangerous? Do the new systems make you want to pick up the expansion, or are you happy with the base game? Tell us what you think in the comments.
Source: official site
Articles Related to Elite: Dangerous
Alien Threat in Elite Dangerous Possibly Coming Soon
Elite Dangerous The Engineers Expansion Goes Live
Elite Dangerous: Horizons is Coming to Xbox One
Related:
Elite Dangerous: Horizons
,
Elite: Dangerous
,
Expansion
,
News
,
Sandbox