On June 3, the Horizons expansion for Elite Dangerous will be made available for Xbox One, which will include both Planetary Landings and The Engineers.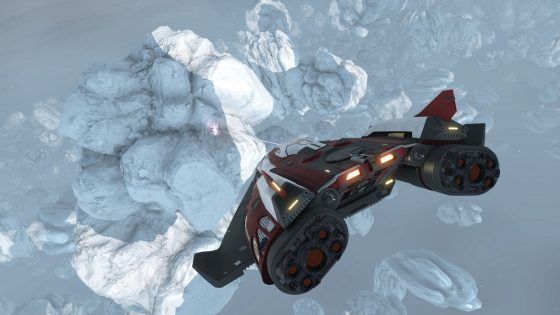 Prior to the Horizons launch on Xbox One, PC gamers will receive access to The Engineers on May 26. The complete Horizons package now costs $29.99 (£19.99) or $59.99 with the main game. The Elite Dangerous galaxy will never be the same once The Engineers arrives, as it will change the way players fly, trade, explore and fight. On each planet's surface players will be able to discover a unique Engineer, who will unlock special weapons and modules once certain conditions are met.
In addition to the paid expansions, Elite Dangerous will also be launching its biggest free update so far. It will include a new mission system, collectable loot, and hundreds of other gameplay tweaks. Furthermore, Xbox One players will receive fully customizable controls and the addition of Private Group play.
These aren't the only updates scheduled for the Horizons expansion. As the season advances, players can eventually expect these other updates as well:
Multicrew, allowing teams of players to assume roles aboard the same ship.
Commander Creation, giving a unique appearance to players' in-game avatars.
Ship-Launched Fighters, allowing larger spacecraft to carry their own short-range fighter craft for attack and defense.
Our Thoughts:
When Elite: Dangerous launched back in 2014, it was mostly just a shell for what could possibly turn into an amazing game. There's still a lot of room for improvement, but Frontier Developments has proven its dedication and has implemented many systems requested by the community. We can't wait to see what else the development team has in store for Elite Dangerous.
Source: Press Release
Related:
Elite: Dangerous
,
Expansion
,
Frontier Developments
,
MMORPG
,
News
,
Xbox One